x0MandyLynn0x

Add x0MandyLynn0x as a friend

x0MandyLynn0x will be notified and will have to accept this friendship request, to view updates from x0MandyLynn0x and their ratings you must follow them.

Remove x0MandyLynn0x as a friend



Lists
Recent reviews

Posted : 12 years, 5 months ago on 15 June 2011 08:19 (A review of
WALL·E
)
I have to say I love manyyyyyy Pixar movies. But this is probably in my top. Perhaps even my favorite! I really enjoyed this movie. It's a cute family movie. Even some parts are touching. I think everyone should give this one a watch! You'll most likely love it aswell. :)

0 comments,
Reply to this entry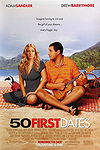 Posted : 12 years, 5 months ago on 9 June 2011 03:26 (A review of
50 First Dates (2004)
)
Romance with a ton of laughter! What more could you ask for? I really enjoyed this movie..I knew it'd be great once I heard Drew & Adam were main characters in it. Both great actors!

0 comments,
Reply to this entry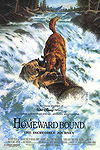 Posted : 12 years, 6 months ago on 6 June 2011 09:45 (A review of
Homeward Bound: The Incredible Journey
)
One of my all time fav childhood movies! One I could watch over and over! :)

0 comments,
Reply to this entry
Movies
TV
Games
Music
Books
Favorite Authors
DVDs